Kept Woman cartoon 1 of 2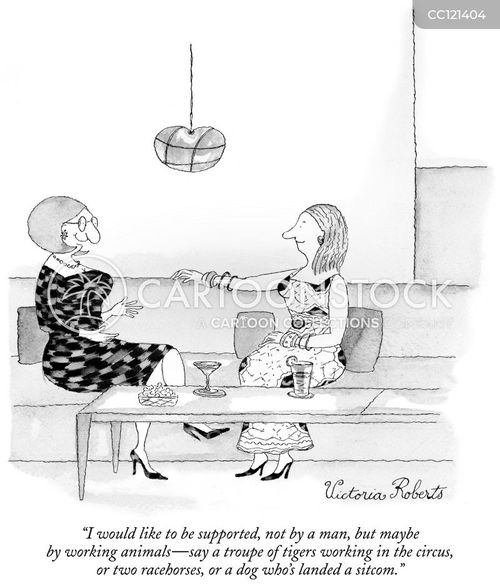 "I would like to be supported, not by a man, but maybe by working animals -- say a troupe of tigers working in the circus, or two racehorses, or a dog who's landed a sitcom."
Artist:
Roberts, Victoria
Search ID:
CC121404
High Res:
3500x4112 pixels (unwatermarked)
Tags:
wife, wives, housewife, housewives, working animal, working animals, support, supported, work, works, working, worker, workers, gender, gender role, gender roles, stereotype, stereotypes, stereotyping, pet, pets, animal lover, animal lovers, independent woman, independent women, kept woman, kept women, feminist, feminists, feminism
Share This Cartoon:
Kept Woman cartoon 2 of 2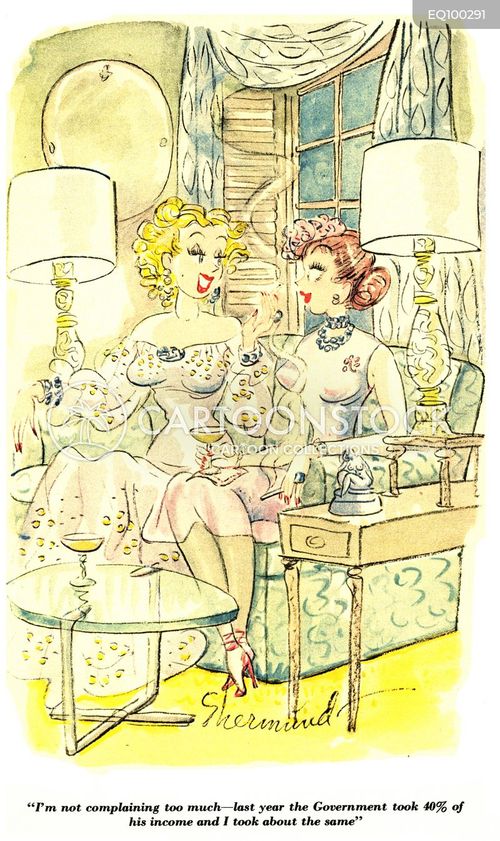 "I'm not complaining too much - last year the government took 40% of his income and I took about the same."
Artist:
Shermund, Barbara
Search ID:
EQ100291
High Res:
2724x4581 pixels (unwatermarked)
Tags:
golddigger, gold digger, gold diggers, golddiggers, trophy wife, trophy wives, mistress, mistresses, kept woman, expensive taste, high maintenance, girlfriend, girlfriends, boyfriend, boyfriends, high-maintenance, breadwinner, breadwinners, breadearner, bread earner, vintage, old fashion, tax, taxes, taxation, irs, i.r.s.
Share This Cartoon: