Psychological Development cartoon 1 of 1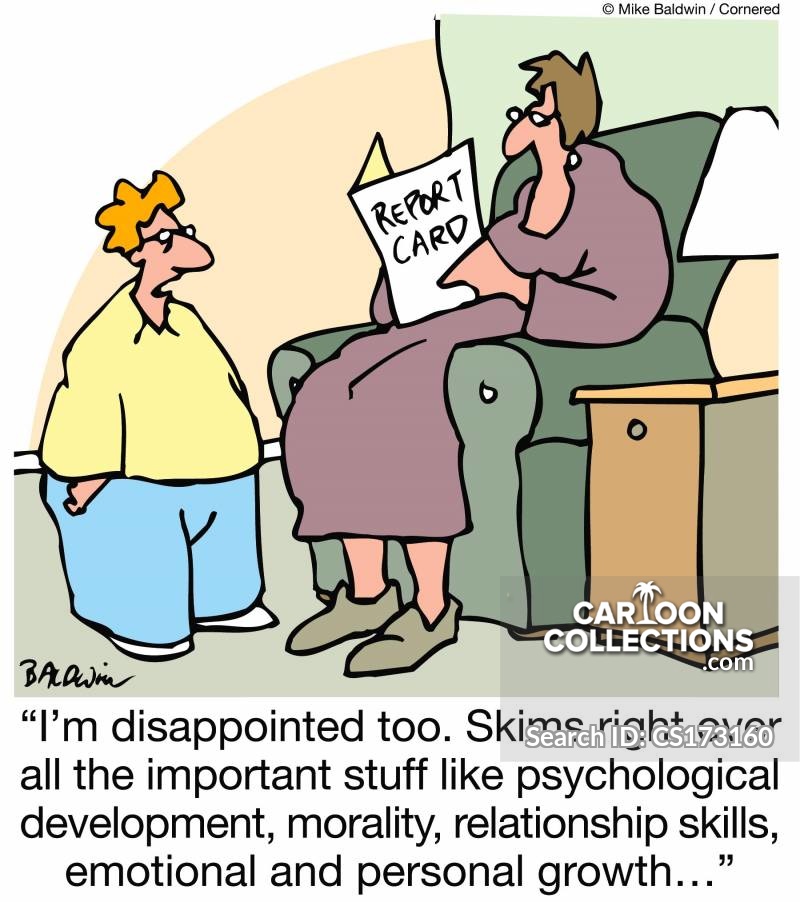 "I'm disappointed too. Skims right over all the important stuff like psychological development, morality, relationship skills, emotional and personal growth?"
Artist:
Baldwin, Mike
Search ID:
CS173160
High Res:
1800x2030 pixels (unwatermarked)
Tags:
school, report cards, teacher, kid, school curriculum, disappointed, psychological development, moarals, morality, lesson, lessons, relationship skills, emotions, emotional growth, personal growth, pupil, schools, report card, teachers, teaching, kids, school curriculum?
Share This Cartoon: