Reporting Live cartoon 1 of 2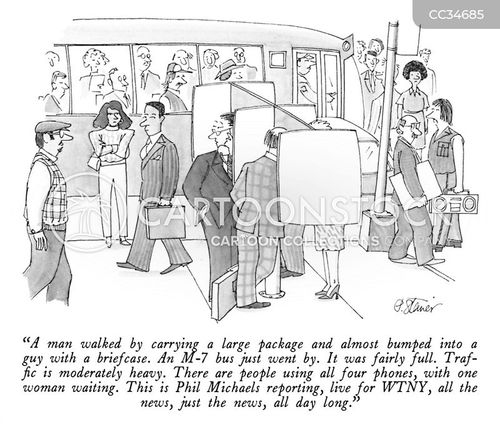 "A man walked by carrying a large package and almost bumped into a guy with a briefcase. An M-7 bus just went by. It was fairly full. Traffic is moderately heavy. There are people using all four phones, with one woman waiting. This is Phil Michaels reporting, live, for WTNY, all the news, just the news, all day long."
Artist:
Steiner, Peter
Search ID:
CC34685
High Res:
2507x2124 pixels (unwatermarked)
Tags:
news, reporter, reporters, journalist, journalists, journalism, local news, local news outlet, local news outlets, bias, biased, journalistic bias, unbiased, just the facts, fact, facts, stick to the facts, sticking to the facts, say what you see, local reporter, local reporters, no news, news cycle, news cycles, 24 hour news cycle, 24 hour news cycles, msm, mainstream media, reporting, reporting live
Share This Cartoon:
Reporting Live cartoon 2 of 2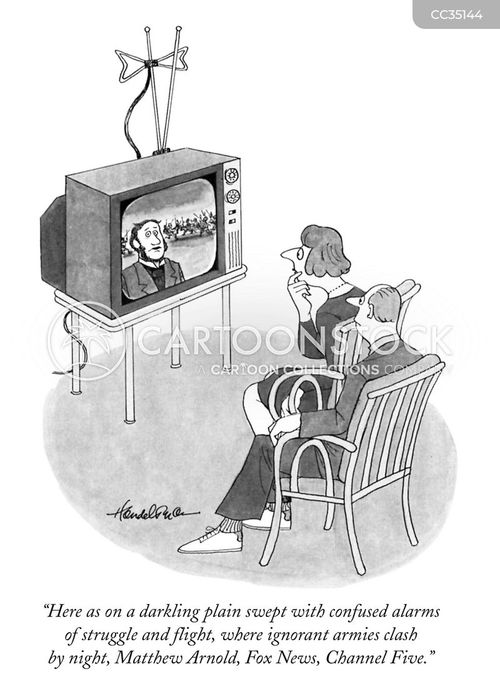 "Here as on a darkling plain swept with confused alarms of struggle and flight, where ignorant armies clash by night, Matthew Arnold, Fox News, Channel Five."
Artist:
Handelsman, J. B.
Search ID:
CC35144
High Res:
1914x2605 pixels (unwatermarked)
Tags:
dover beach, poem, poems, poet, poets, poetry, matthew arnold, writer, writers, author, authors, reporter, reporters, journalist, journalists, sensationalist, sensationalistic, reporting live, local news, newscast, newscasts, newscaster, newscasters, war story, war stories, war reporter, war reporters, dramatic, drama, war story, war stories, war, wars
Share This Cartoon: