Word Vomit cartoon 1 of 2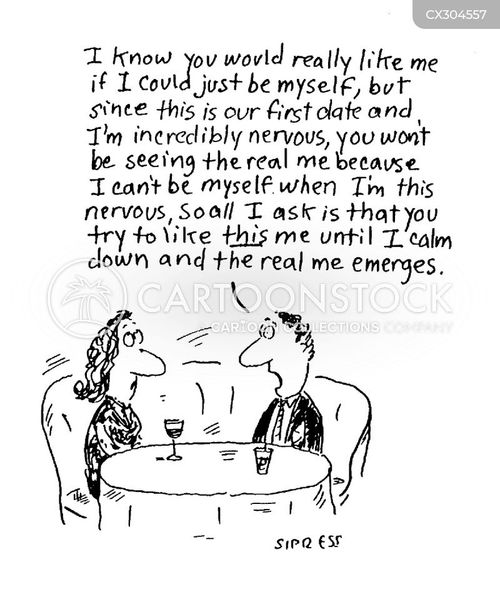 "I know you would really like me if I could just be myself, but since this is our first date and I'm incredibly nervous, you won't be seeing the real me because I can't be myself when I'm this nervous, so all I ask is that you try to like this me until I calm down and the real me emerges."
Artist:
Sipress, David
Search ID:
CX304557
High Res:
1763x2100 pixels (unwatermarked)
Tags:
relationship, relationships, relationship issues, relationship problems, couple, couples, date, dates, dating, first date, first dates, bad date, bad dates, bad sign, red flag, nervous, nerves, stressed, be yourself, being yourself, real me, self-confidence, self-esteem, mental health, shy, introvert, introverts, introverted, word vomit, personality, true self
Share This Cartoon:
Word Vomit cartoon 2 of 2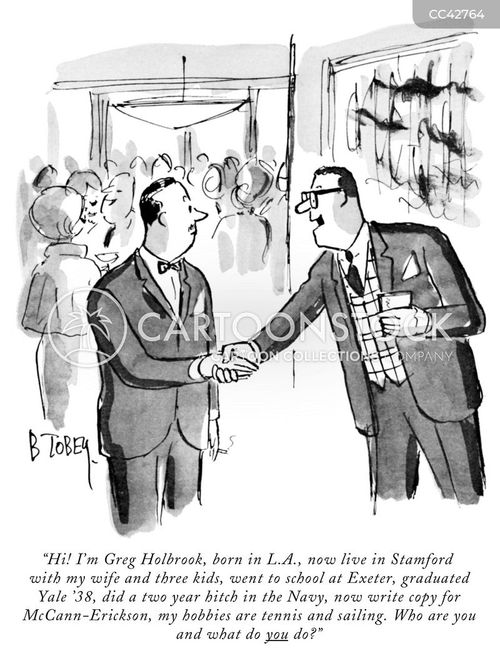 "Hi! I'm Greg Holbrook, born in L.A., now live in Stamford with my wife and three kids, went to school at Exeter, graduated Yale '38, did a two-year hitch in the Navy, now write copy for McCann-Erickson, my hobbies are tennis and sailing. Who are you and what do you do?"
Artist:
Tobey, Barney
Search ID:
CC42764
High Res:
1554x2034 pixels (unwatermarked)
Tags:
overshare, share, shared, chatty, over share, overshared, oversharing, tmi, too much information, word vomit, info dump, information dump, speed, spped dating, party, parties, conversation, conversation skills, communication, communication skills, eager, brief, briefs, pitch, pitches, hard act to follow, introduce, introductions, introduced, life, life history, life story, friend, friends, friendship
Share This Cartoon: